The world's most valuable private jewelery collection will go on display in London from Saturday ahead of what is expected to be a record-breaking £120m charity auction.
The more than 700 items of jewelry collected by the late Austrian billionaire art collector Heidi Horten are on a world tour, taking in New York, Singapore, Taipei and London, in the run-up to a four-part auction at Christie's in Geneva next month and online. Some of the best pieces will be on public display at the St James's auction room in central London from Saturday to Wednesday.
The collection includes a white gold diamond Cartier ring set with the Dawn Ruby, the world's most valuable non-diamond gemstone, which Horten bought for $30.4m (£24.5m) at auction eight years ago. . The rare 25.59-carat "pigeon's blood" Myanmar ruby ​​is described by the Swiss Gemological Institute as a "unique treasure of nature" and is expected to sell for $15 million to $20 million.
Also up for auction are the Briolette of India, a 90.38-carat colorless diamond cut by jeweler Harry Winston, and a three-strand natural pearl necklace with an 11-carat pink diamond clasp that is estimated to sell for between 7 and 10 million dollars.
In total, the collection is expected to fetch more than $150m (£120m), making it the most valuable jewelery set ever sold at auction, dwarfing the $116m Elizabeth Taylor sold for at 2011 and the $109 million sale of Qatar's ruler Al. The Thani family in 2019.
Rahul Kadakia, international director of jewelry at Christie's, described Horten's treasures as "the collection of a lifetime."
"From Bulgari to Van Cleef & Arpels, from a small piece of personal memory to the Briolette from India, this is a collector's dream," he said.
Horten, who inherited some £2.7bn when her husband, department store magnate Helmut Horten, died in 1987, died in June 2022 without direct heirs.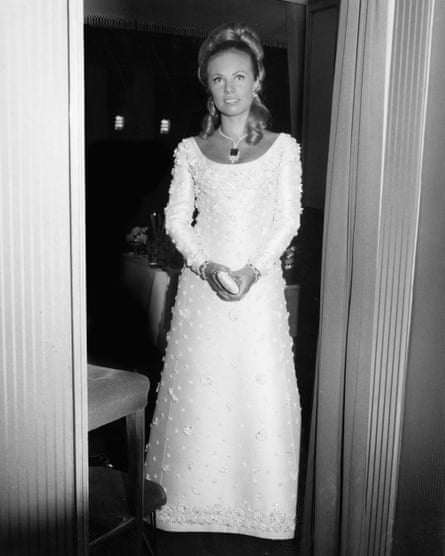 Concerns have been raised about the origin of the family fortune, including allegations that Helmut Horten acquired assets from Jews whose property had been confiscated by the Nazis.
A report commissioned by the Horten collection to historians at the University of Würzburg found that he "benefited from the economic circumstances provided by the Nazi state. However, he did not take active steps to put pressure on the Jewish sellers.
All proceeds from the Christie's sale will go to the Heidi Horten Foundation, which she created in 2020 to fund a public art museum in Vienna to house her vast art collection and fund medical research.
Horten died just days after opening the Heidi Horten Collection museum, which includes pieces by Francis Bacon, Gustav Klimt, Damien Hirst, Egon Schiele and Pablo Picasso.
A keen ice skater in her youth, Horten was a lifelong fan of ice hockey, supporting Austrian team EC-KAC to which she reportedly donated 3 million euros (£2.7 million) a year. The team has named her new stadium in her honor.