Google today hosted its 15th annual I/O Developer Conference in Mountain View, California, highlighting advances in artificial intelligence, changes to Google Photos, updates to search and more.
pixel fold
The Pixel Fold is Google's first foldable smartphone and it will launch at the end of June. In terms of design, it is similar to the Galaxy Z Fold in that it opens up from a smartphone form factor to a tablet form factor.
The Pixel Fold features a 7.6-inch display when unfolded, with a 2208 x 1840 resolution and a 120Hz refresh rate. When folded, the Pixel Fold has a 5.8-inch display with a resolution of 2092 x 1080. It is powered by the latest Google Tensor chip and is equipped with a 4,821 mAh battery.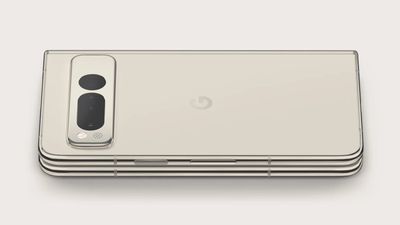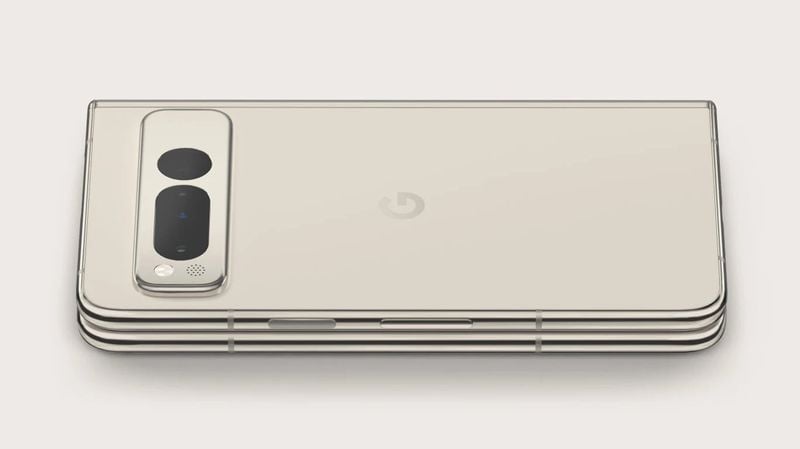 There are three cameras, including a 48-megapixel main camera, an ultra-wide camera, and a 5x optical zoom telephoto camera. Other features include a fingerprint scanner integrated into the power button, facial recognition, IPX8 water resistance, and a 180-degree edge hinge mechanism. Pre-orders for the Pixel Fold are available today and are priced at $1,800.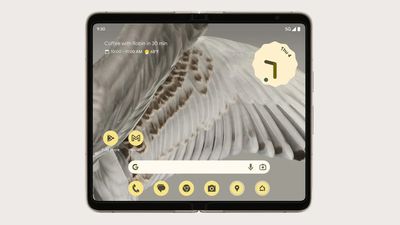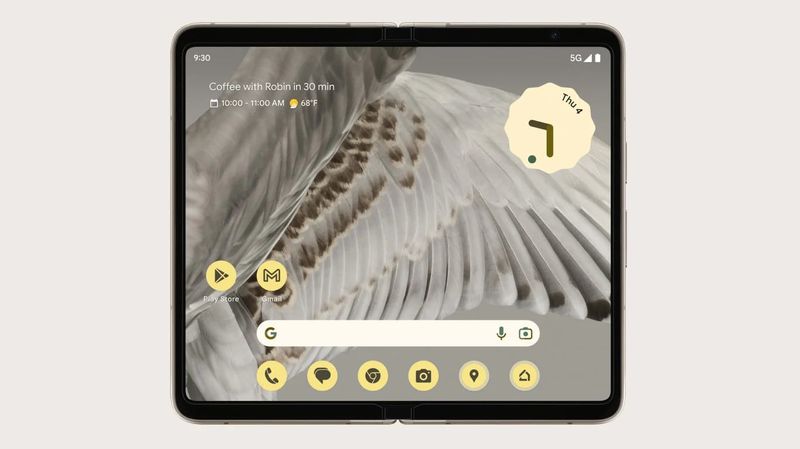 Pixel Tablet and Pixel 7a
Along with the Pixel Fold, Google today also introduced a new 11-inch Pixel tablet and the more affordable Pixel 7a smartphone. The Pixel tablet includes a charging speaker dock that turns it into a smart home control center and is priced at $499.
The Pixel 7a is a low-cost smartphone at $499 and offers an alternative to the Pixel 7 and Pixel 7 Pro.
google photos
A new "Magic Editor" in Google ‌Photos‌ adds AI editing features, with select Pixel phones getting early access later in 2023. Magic Editor can perform complex edits automatically, adjusting specific parts of an image to remove unwanted objects, changing the composition by repositioning the subject, and updating elements such as the sky.
Magic Editor can also create new content by repositioning an image to change the way cropping and resizing work, and it's functionality that will likely expand beyond Pixel phones in the future.
google maps
Maps is getting an updated Immersive View feature that uses AI to merge Street View and aerial imagery to create a digital model of the world for route planning purposes. It will display bike lanes, sidewalks, intersections, and parking for a full trip, along with information on weather changes throughout the day. The feature will roll out in the coming months in select cities including San Francisco, Tokyo, Los Angeles, London, and New York.
AI
Artificial intelligence is a main focus at this year's I/O event with Google announcing several new initiatives.
gmail – "Help me type", an AI generative function, will be added to Gmail. You will be able to write emails for Gmail users when you are provided with a message, such as requesting a refund from a company.
Bard – Bard, Google's AI chatbot, is open for anyone to use rather than limited to a small number of people. It now uses "PaLM 2", Google's next-generation language model that offers better multilingual, reasoning, and coding capabilities. In the near future, Bard will be able to provide rich images for queries and users will be able to add images to search prompts.
search labs – Search Labs is an experimental initiative that allows users to interact with new AI-powered search experiences. Search Generative Experience, for example, will bring generative AI directly into the search interface. There are a limited number of test points that users can sign up for.
Tailwind – Project Tailwind describes itself as an "AI notebook" designed for students. It takes the information you enter and provides study guides in the form of questions and topics, plus it can organize the material in a way that makes studying easier. Tailwind is part of Search Labs.
musicLM – MusicLM is designed to turn text descriptions you enter into music for quick song writing. This is also part of Search Labs and is available to a limited number of users.
Google workspace – Duet AI for Google Workspace allows users to collaborate with AI to write, create images from text, turn data into information, generate backgrounds for video calls, and more. There is a waiting list to use AI in Workspace.
codey – Codey offers real-time code generation and completion, and can be customized for a client's code base. It supports more than 20 coding languages ​​and can help with everything from creating code to debugging and documentation.
Image – Image can create images for businesses using text input.
Image context
To combat AI-generated "deep fake" images, Google plans to provide more context for images found through Google Search. Images will show context, such as when Google first indexed the image and similar images, where an image first appeared, and where else it has been online.
Image information can be found by clicking the three dots on an image in Google Images results, swiping up on an image in the Google app, or searching with an image in Google Lens.