Beats today introduces an updated version of its Studio on-ear headphones, with the fourth-generation models dubbed the Beats Studio Pro. The $350 headphones come 15 years after Dr. Dre and Jimmy Iovine first introduced the original Studio headphones that launched to the Beats brand to fame.
Beats has maintained the iconic look of the Studio headphones since its original debut, and that continues to be true with the new Studio Pro. But that iconic look now comes with completely revamped performance focused on five areas: sound quality, voice performance, comfort/durability, connectivity and compatibility with the ecosystem.
When it comes to sound quality, Beats Studio Pro embraces most of Apple's latest technology, including support for custom spatial audio with built-in motion accelerometer and gyroscope for dynamic head tracking, active noise cancellation ( Adaptive ANC) with a dedicated processor and improved microphones, plus playback correction to remove any ANC artifacts before the audio reaches your ears, and a new proprietary transducer design with custom 40mm driver that delivers 80% less noise. distortion compared to previous generation studio headphones.

In our early Studio Pro tests, we found solid audio quality with bass-heavy performance, unsurprisingly as Beats is known, with very good spatial audio performance that tracked head movements well. to keep the audio pinned to the source device.
Improved call performance is achieved with a combination of all-new digital microphones and machine learning, leading to a 27% increase in clarity compared to previous Studio 3 headphones.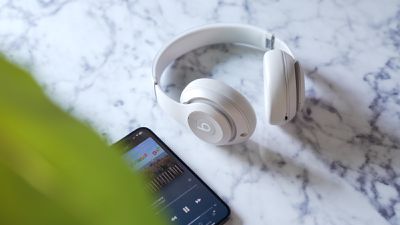 Beats Studio Pro supports three different connectivity options, including Bluetooth Class 1, USB-C audio that supports lossless audio and the ability to listen and charge simultaneously, and 3.5mm analog for compatibility with a wide range of audio devices. audio, including on-board systems and games. controllers
When connected via USB-C, Beats Studio Pro offers the ability to switch between three different audio profiles: a Beats Signature profile with balanced tones, an entertainment profile for movies and games, and a talk profile that eliminates some of the bass and adjusts to voice for phone calls, podcasts and other spoken content.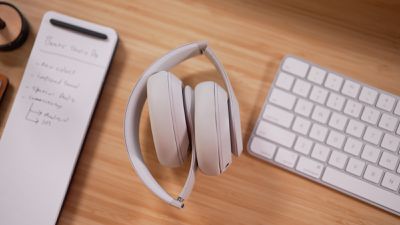 The Beats Studio Pro's design will be familiar to anyone who has used Studio headphones in the past, with a padded headband, a foldable design for portability, and padded ear cups. The Studio Pro features leather UltraPlush ear cups enhanced with memory foam for comfort and durability. Most of the exterior is still mostly plastic, which reduces weight but provides a less premium feel than the AirPods Max, though they're also priced $200 less than Apple's over-ear option.
While it's not officially classified as sweat- or water-resistant, Beats says it's confident the Studio Pro will hold up to workouts and similar potential exposures.
Basic on-ear controls are mostly handled on the left ear cup, with a large Beats "b" button offering the usual single press to play/pause and answer calls, double press to fast forward tracks and hang up calls, and triple press times to jump back. A long press activates Siri if you don't want to use the "Hey ‌Siri‌" voice activation, while the volume can be adjusted by pressing up or down on the "b" button.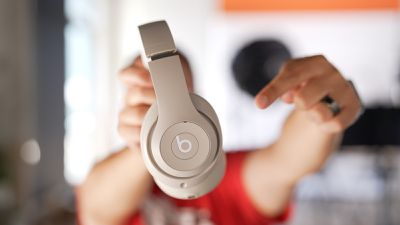 The right earcup includes a small button that is used to turn the headphones on and off, holding it down for three seconds enters pairing mode. Double-pressing the button will toggle between ANC and Transparency modes, or rotate between available sound profiles if you're connected via USB-C. A 5-LED array below the power button provides battery level information at a press, but it also blinks while in pairing mode and on USB-C it will light up to reflect which sound profile is currently active.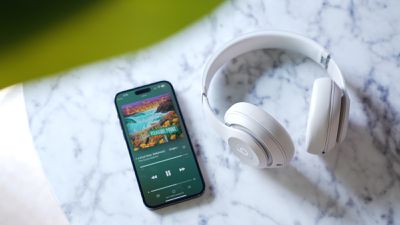 To provide as much parity across the Apple and Android ecosystems as possible, Beats Studio Pro does not feature a dedicated Apple audio chip, but Beats has worked with Apple engineers to deliver most of that functionality via one chip. custom beats. One-touch pairing is compatible with iOS and Android with automatic setup for all devices in your iCloud or Google account. Support for Apple's Find My and Google's ‌Find My‌ Device services is included, while Apple users can use "Hey ‌Siri‌" to easily access Apple's voice assistant.
One feature that Apple users won't get right now is auto-switching as you switch devices. Google users will get a similar audio switching feature between Android, Chromebook and other compatible devices, but Beats is still looking into how it could add ‌iCloud‌ auto-switching in the absence of an Apple chip.
Battery life for Beats Studio Pro is 24 hours with ANC or Transparency on and 40 hours with those features off. If you're running low on battery, a fast fuel feature will give you up to four hours of battery life on a 10-minute charge.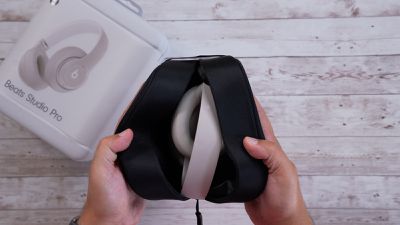 Beats Studio Pro comes with a new compact zippered carrying case made from a semi-rigid woven fabric, with an integrated exterior loop for carrying them with one finger or adding a clip or carabiner. Interior pockets help keep USB-C and 3.5mm cables organized, and an interior zippered pocket can hold additional small items. The headphones also come in a new 100% fiber-based packaging.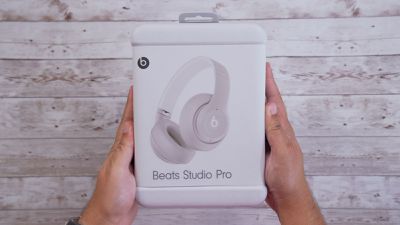 The new Beats Studio Pro headphones are priced at $349.99 and are available to order from Apple and Amazon with shipping and store availability starting tomorrow in the US, Canada, France and Germany. Color options include black, dark brown, navy, and sandstone.